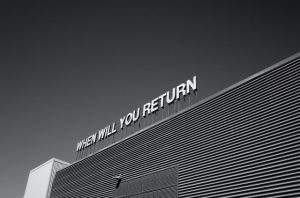 May 21, 2020
Parent Survey (Return to In-Class Instruction) (.pdf)
Survey Link (Please complete by 9am Monday May 25)
Dear Families:
I'm writing with an update about our school's plans for a return to in-class instruction, as per the direction of the Government of BC, as well as to request some information from you that will assist us with a smooth transition to this next phase.
THE PROVINCIAL PLAN
On May 15, the Government of BC announced an expanded return to in-class instruction across the province.
Secondary School students will be invited to attend school the equivalent of approximately one day per week. We are currently working on an instructional model that is compliant with Provincial health and safety guidelines. Exact schedules and other details will be communicated the week of May 25th.
Remote learning opportunities will continue for all students, regardless of whether or not they attend in June.
 Classes in June will focus on supporting students in their remote learning opportunities.
 There will be no new lessons taught during the optional classes in June.
NOTE: New lessons will continue to be taught via remote learning; students who do not attend in-person lessons will not miss new/different content lessons..
HEALTH AND SAFETY
Our school, with the support of the District, is ensuring implementation of the latest guidance and protocols from the Provincial Health Officer and the Ministry of Education.
For everyone's health and well-being, it is critical that children and staff who have common cold, influenza, or COVID-19 like symptoms stay home. This is mandatory.
We are implementing further strict health and safety measures to reduce the risk of COVID-19 transmission. This includes vigilant cleaning, physical distancing and requiring everyone to clean their hands before entering the building, as per the measures advised by the Provincial Health Officer.
INFORMATION WE NEED FROM YOU
As a return to school is optional for families, we would like to have a sense of how many students might return to school the week of June 1st. Please complete the survey by Monday, May 25th at 9 am.
NOTE:  When completing the survey, answering question 2

will present you with more questions.
We are gathering this information to help us to plan for the first week back in June, but you will still have the option to change your mind after completing the survey.
CHILDREN WITH DISABILITIES/DIVERSE NEEDS
Additional face-to-face opportunities from 9am to 3pm are also available for up to 5 days per week students with disabilities and/or diverse needs. Please contact Mr. Rawnsley directly if you require this support.
NEXT STEPS
We will be in touch to provide details about the schedule for your child's return to school the week of May 25th.
All of us here at Burnaby North are grateful for your partnership and patience, and we will be in touch soon with additional details. We've missed seeing you and look forward to welcoming students back into the building.
All the very best,
Dave Rawnsley
Principal – Burnaby North